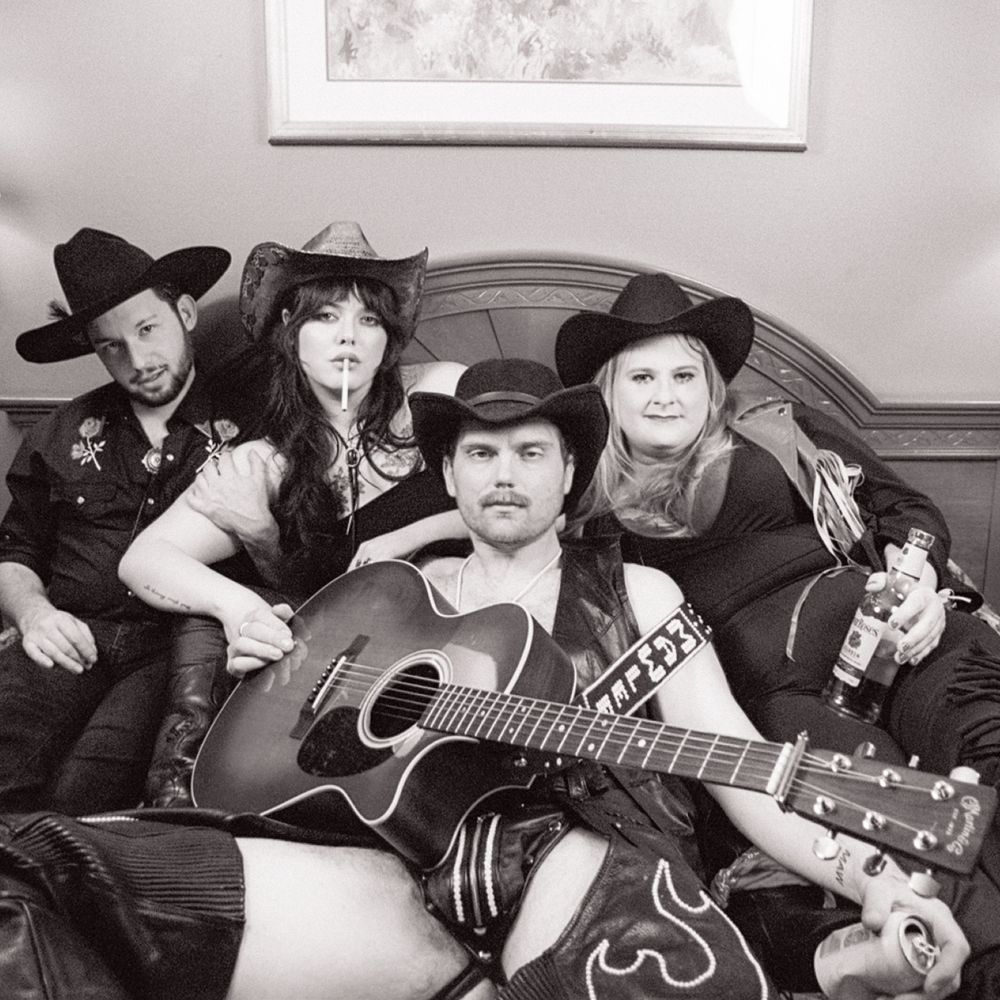 They sure know how to ride!
Reverberating raunchy tonk from the Pacific Northwest, The Mawlee Jones Band is rounding up delinquents with hootin', tootin', out-ball-country. This band of bizarre bandits have a twangy, swamp-witch sound that is punishably good— from belly-aching ballads to fruity cowboy rendezvous tales, they're confessing the reality of backwoods queer love and eroticism.
The Origins Story of Mawlee Jones…
A gay adolescent is trapped in a conservative town called Bumfuck, Montana. Life as they know it is round-the-clock bigotry, fashion-crimes, and cow-tipping— The horror! They become tired of this mundanity, and long to not only take life by the balls, but slap them….maybe kiss them a little too? Mawlee Jones pulls themselves up by the hand-me-down bootstraps, and seizes the opportunity to find their tune. They journey through foreign land and vast country sky all by their lonesome, on the search for a new life. They face prejudice, heartbreak, and uncertainty; yet, they stop at nothing to reclaim their sovereignty…
Darn tootin', Mawlee Jones is a concept— representing the trials and tribulations of the journey towards authenticity; they simultaneously navigate their fluid, complex internal landscape and the external trek, seeking the right environment to live and love freely.
Written and performed by the queers, for the queers.